Trading Rule – Top 5 Rules For Successful Trading in Stock Market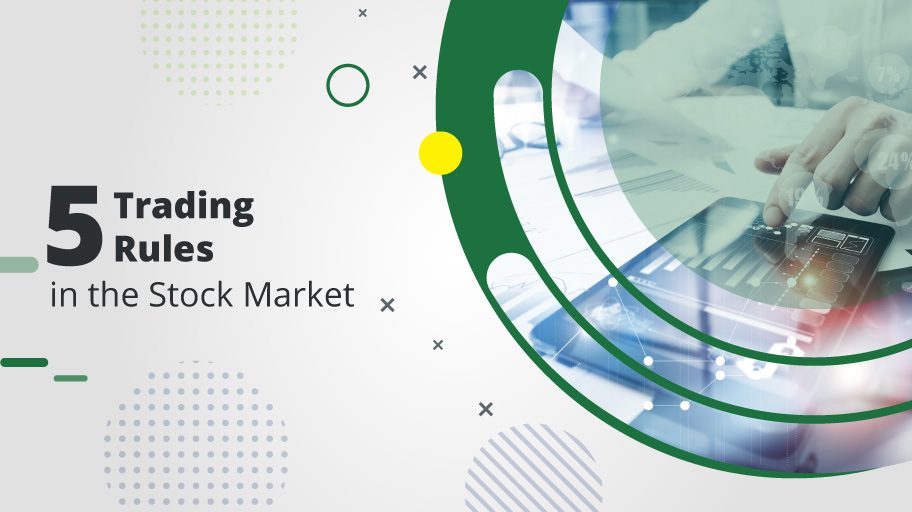 DURING THE COURSE OF TRADING YOU MUST HAVE SURELY TRIED TO EVALUATE HOW OFTEN YOU GOT YOUR CALLS BANG ON TARGET. FOR MOST SUCCESSFUL TRADERS THE SUCCESS RATIO IS ABOUT 55-60% IN A BEST CASE SCENARIO. THEN WHAT DRAWS THE LINE BETWEEN A SUCCESSFUL INVESTOR AND A NOT SO SUCCESSFUL INVESTOR. THE PROBLEM IS THAT THERE IS JUST TOO MUCH FOCUS ON BEING RIGHT. BUT BEING RIGHT IS NOT THE SAME IS BEING PROFITABLE. WHAT REALLY MATTERS IS WHAT YOU DO WHEN YOU ARE RIGHT AND WHAT YOU DO WHEN YOU ARE WRONG. REMEMBER, WHEN IT COMES TO TRADING BEING RIGHT IS NOT THE SAME AS BEING PROFITABLE…
WHAT YOU DO WHEN YOU ARE RIGHT MATTERS A LOT…
Take the case of two traders in the stock market. Both of them took about 15 trading positions during the week. At the end of the week, when they sat down to do their review, they realized that they had got 10 of their trading ideas bang on target. However, while the first investor ended the week of a 3% net of all costs, the second investor ended up with a loss of 2% on his trading portfolio. Why this difference and how is it that the second investor made a loss despite getting nearly 2/3rd of his calls right in the market? That is why it is important to understand what you do when you are right. The first investor kept strict stop losses and steady profit targets. He treated trading more as a discipline than as a game of flair and skill. The second investor, on the other hand, made 2 mistakes. Firstly, he did not put losses and hence most of losses resulted on a single volatile day. Secondly, when the trend was positive, he added more positions making his trading portfolio unwieldy. That is what you do when you are right matters a lot more.
BUT, WHAT YOU DO WHEN YOU ARE WRONG IS LOT MORE CRITICAL…
In both the cases above the success ratio on the calls was almost the same so there was not much choose based on skill. What mattered was the way the traders handled their positions. Let us look at a situation when a trader gets into a position and then realizes that he was wrong. For example, when your position goes into loss, it is all the more critical to manage your loss making position smartly. There are 3 cases where traders tend to make a mess of loss making positions. Firstly, traders tend to ignore the stop loss and continue to hold on to the position hoping for the stock to bounce back. That is something best avoided as a trader. Secondly, the more unacceptable scenario is when you average your position by buying more of the position at lower price levels. That means you are choosing to be wrong twice and also increasing your concentration risk. Thirdly, trying to overtrade to recover your losses when you are wrong is another cardinal sin most traders commit.
"The best traders only get a few trades right. It is how long you hold your rights and how quickly you correct your wrongs that matter" – A trader
5 WAYS TO ENSURE THAT YOU ARE PROFITABLE RATHER THAN RIGHT…
The first step is to always trade with a stop loss. Keep the stop loss as a discipline and don't compromise on your stop loss under any circumstances. When the stop loss is hit just close your position and then take a fresh view.

When you trade it is not just about putting stop losses but also about profit targets. The idea of profit target is to churn your money quickly. That is how your ROI can be maximized in trading. You don't want to get stuck in positions and lose out on other opportunities along the way.

Make the best of your profits when you are right. This may sound like a contradiction to the previous point, but it is not. When you are in a trade and you are right, there is a trade-off in front of you. Should you put trailing stop losses and hold on to the position or should you exit and shift. This decision is crucial to your profitability.

Don't lost perspective when you trade and that is the key to being profitable. You need to evaluate your risk in terms of your daily loss, your positional loss and your loss on capital overall. This will constantly keep you on your toes.

Keep a tab on costs, they matter a lot. Costs are not just in terms of brokerage but also in terms of statutory costs as well as in terms of hidden costs like liquidity, spread risk etc. As a trader, the onus is on you to keep these costs at the bare minimum so that your effective return on investments can be maximized.
BEING PROFITABLE MATTERS MORE THAN BEING RIGHT…
That is the bottom-line when it comes to trading. Don't fret over how many calls you get right and how many calls your got wrong. Even if you get 40% of your calls right and if you cut your losses short and hold your gainers long, you are likely to perform much better than other traders. It is not being right or wrong or the percentage of right trades that matter. What matters is what you do when you are right and what you do when you are wrong. That is what makes the difference!